Hello ladies how are you? :D
I am feeling super excited with the upcoming christmas. The song above is my current fav,
I play it everywheree (try listen to it) 😍😍
This December 2016, i am totally falling for ETUDE HOUSE Nutcracker Edition
If this is your first time hear about it,
ETUDE HOUSE is the famous makeup brand from Korea. It sell makeup, skincare, mask, with affordable price and good quality. What make them so hard to resist is not only those reasons, but also the packaging is ALWAYS SUPER CUTE. Like every edition is passionately designed for us. Check out their website ♡
Official website: http://www.etudehouse.com
Okay back to the topic, today i am going to share about the Limited Christmas Edition which is Nutcracker Special. I will list here TOP 5 FAVOURITE i pick from this collection 😍😍
1. ETUDE HOUSE My Little Nut Kissful Lip Care # Nutcracker Limited Edition (3.4 g)
This collection has more natural extracts, plus collagen so promising the firm, soothe, and moisturing lips. Who doesnt want a healthy and kissable lips? 😗
2 ETUDE HOUSE My Little Nut Fantastic Colour Eyes Eyeshadow Palette # Nutcracker Limited Edition ( 7g * 6)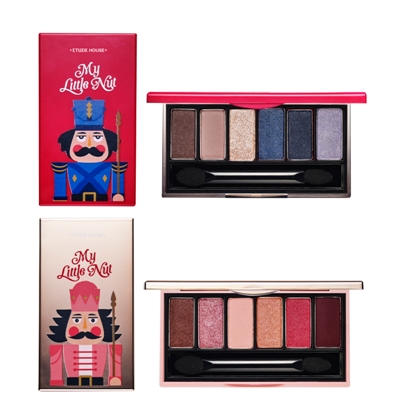 There are 2 series which one will remind you of winter with cold tone colour such as blue, and other define autumn with warm colour such as pink and red. Personally i believe if you wanna go for natural lovely makeup choose the warm palette, and if you want a more elegant and mysterious makeup go for the cold blue palette
3. ETUDE HOUSE Pearl Clear Any Cushion # Nutcracker Limited Edition
15g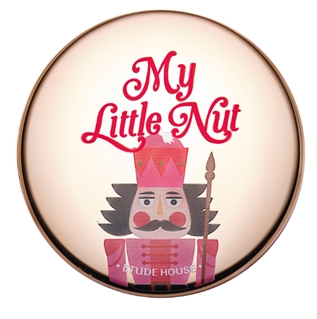 The Nutcracker is made of hyaluronic acid, pearl powder and oil control powder. It will correct complexion, boost your look, and also has skincare benefits. ALL IN 1 doesnt it? I have experience with ETUDE HOUSE Any Cushion which work so gooddd. So i am sure this one will just work like magic too
4. ETUDE HOUSE My Little Nut Curl Fix Mascara and Curl Fix Long Las (8 g)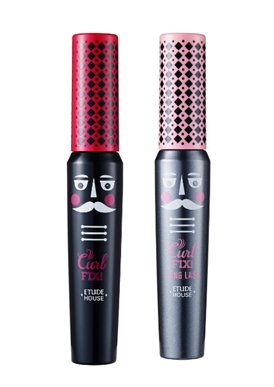 It is advanced with Waterproof and Sweatproof technology, not easily smudge, will give us the doll eyelashes we always love. Instant eyelash extension? with the newest technology, i hope this one will work well for you who love exercising too. Dont we hate when we exercise then the mascara smudge T_T (this emo remind me of TWICE TT song btw, have you checked? :D )
5. ETUDE HOUSE HandCream Nutcracker Limited Edition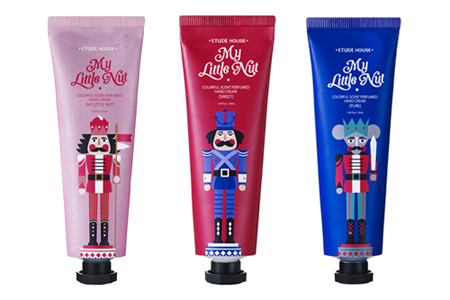 Contains walnut seed extract and avocado fruits, the fragrance not only good but also promising a soft and healthy hand. Boost your confidence in the upcoming family outing or go hang out with friends ♡
So which one is your favourite from this ETUDE HOUSE Nutcracker Special Limited Collection? Have you get your hand on this super cute product?
Till the next post #xoxo
Love,
Stella Meryl
The Beauty and Pocket